PASSOVER UPDATE
Looking for macaroons for Passover? 
ORDERS FOR DELIVERY ON TUESDAY 4/4 AND WEDNESDAY 4/5 ARE CLOSED.
If you have any questions, please email us at orders@dannymacaroons.com
macaroon of the moment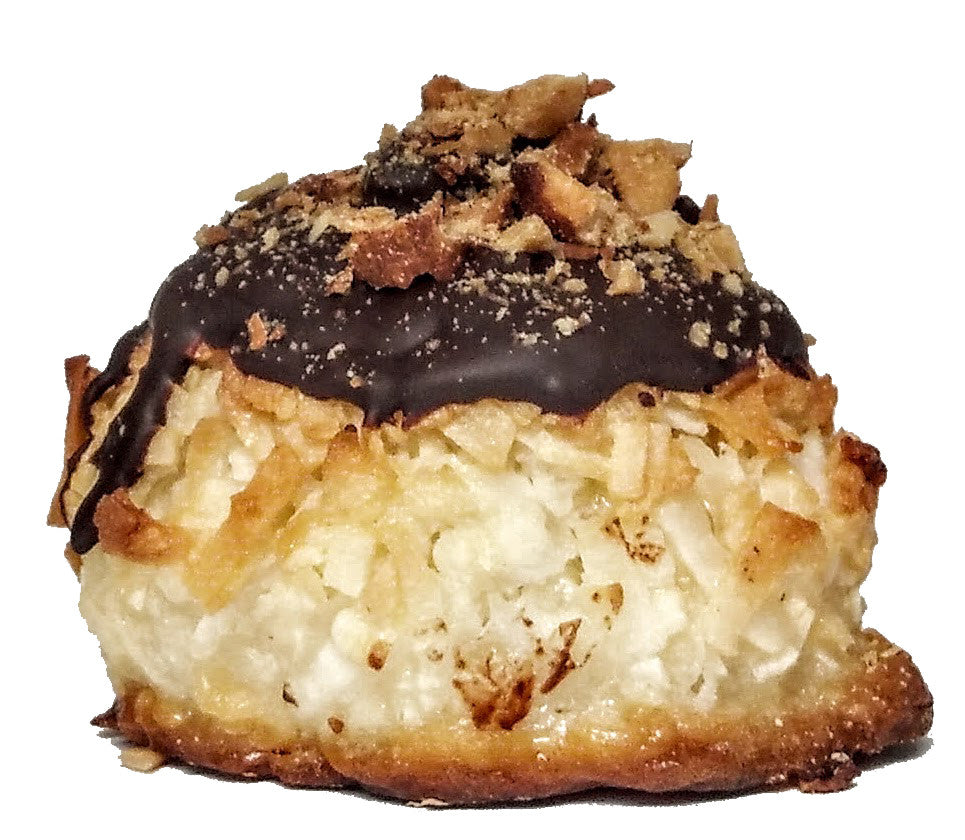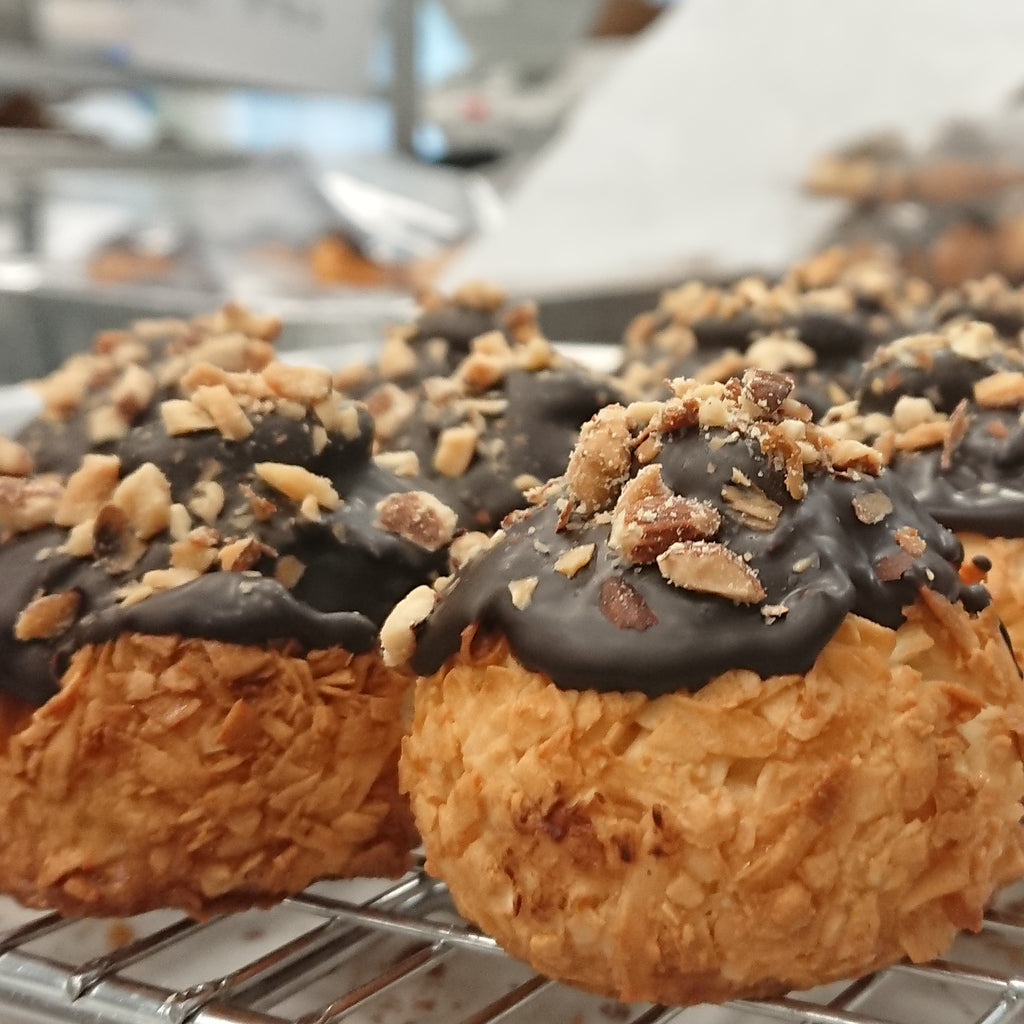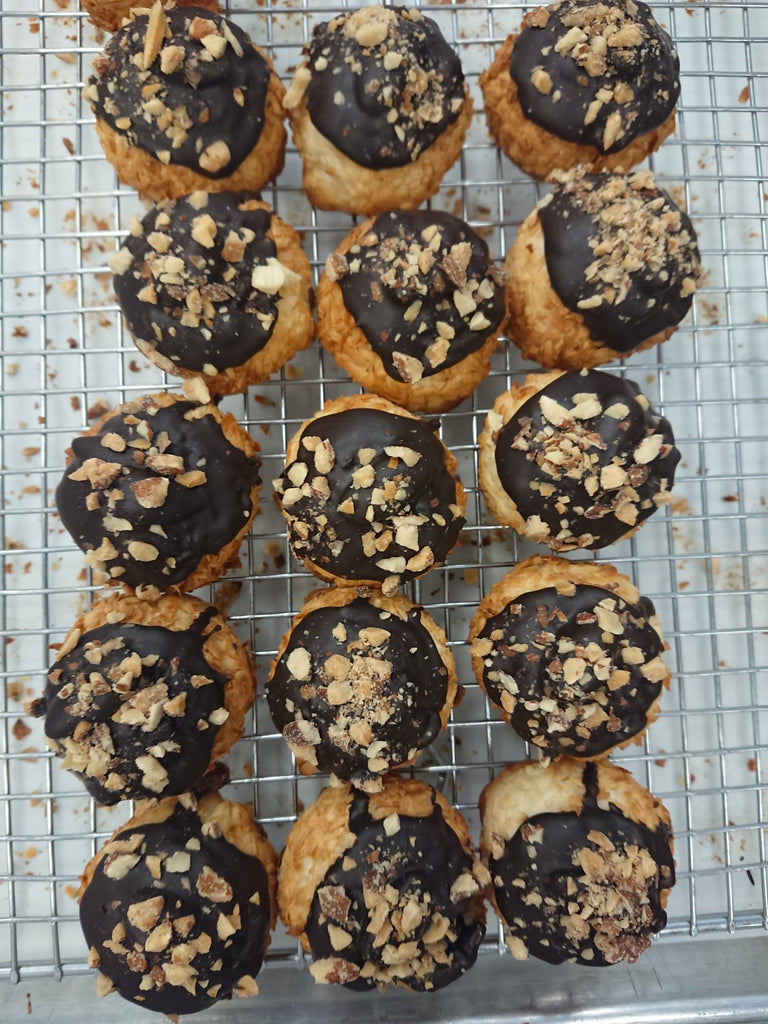 $18.00
$0.00
Chocolate Almond Coconut Macaroons (gluten free)
Our plain macaroon, stuffed with a carefully roasted almond, dipped in our signature dark chocolate, and sprinkled with more chopped roasted almonds. Easily one of the best flavors we make. The roasted almonds help to mellow out the sweetness of the macaroons - it's really a special flavor.
Ingredients: premium flake coconut, sweetened condensed milk, egg whites, dark chocolate, roasted almonds, vanilla extract, salt
Naturally gluten free.