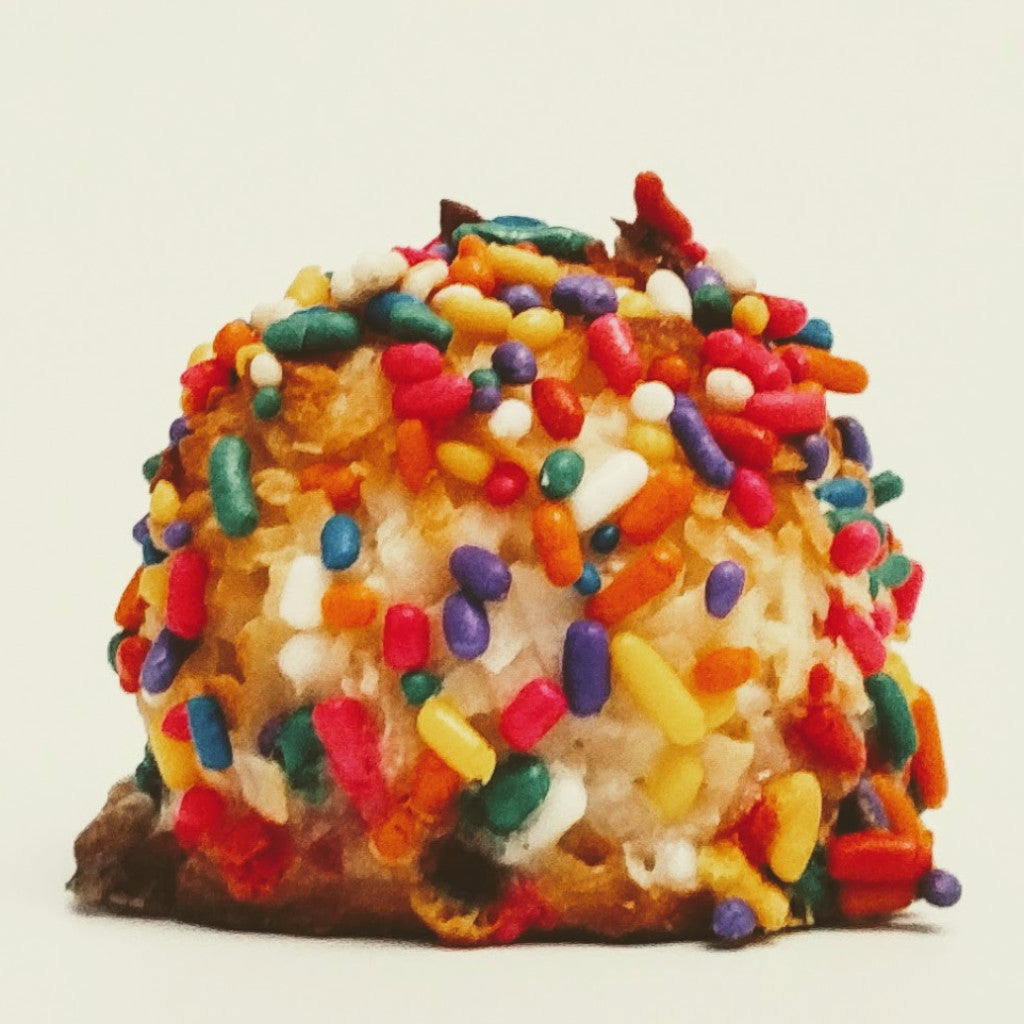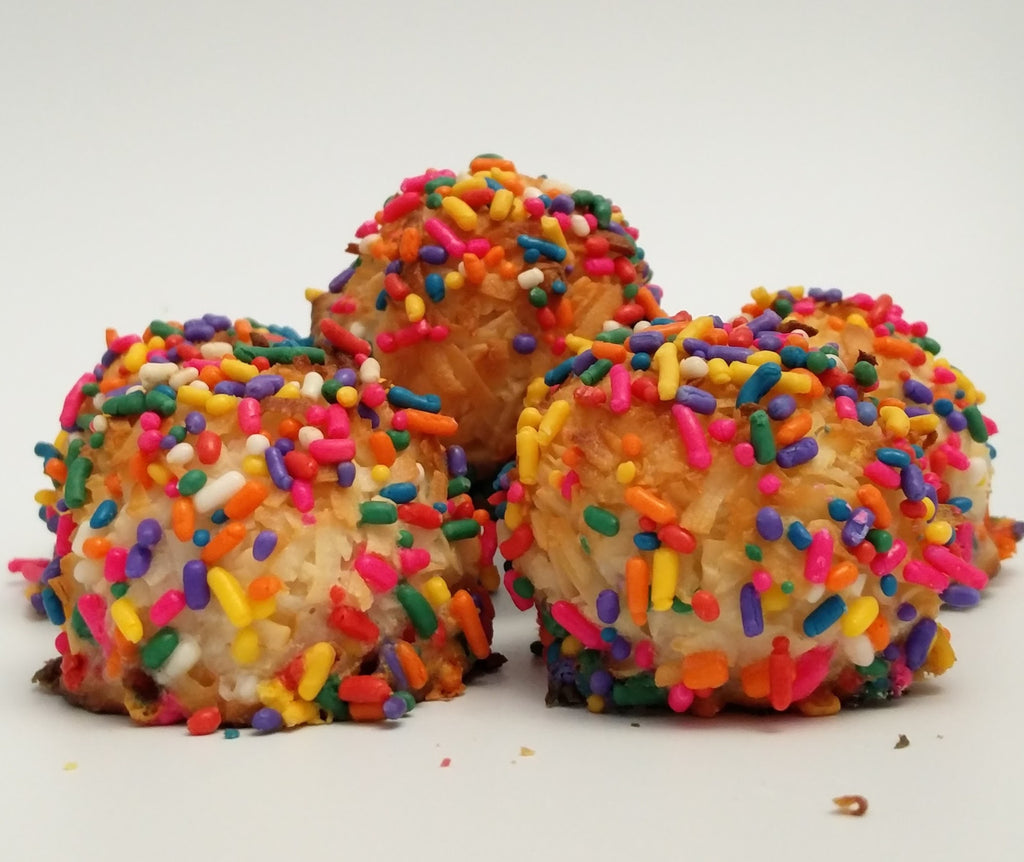 $20.00
$39.00
Rainbow Sprinkle Coconut Macaroons (gluten free)
This is as festive a macaroon as we could possibly make. I think.
Rainbow sprinkles cover a toasty and delicious plain coconut macaroon. Celebrating a birthday? Order up a batch of these pups and send the birthday boy or girl into a sugar coma happier than they've ever been.
Our sprinkles are also gluten free, so if that's important to you, you can be sure that the GF integrity of the plain macaroon hasn't been compromised.